Dimman
Drums, percussion and keyboards since 2010.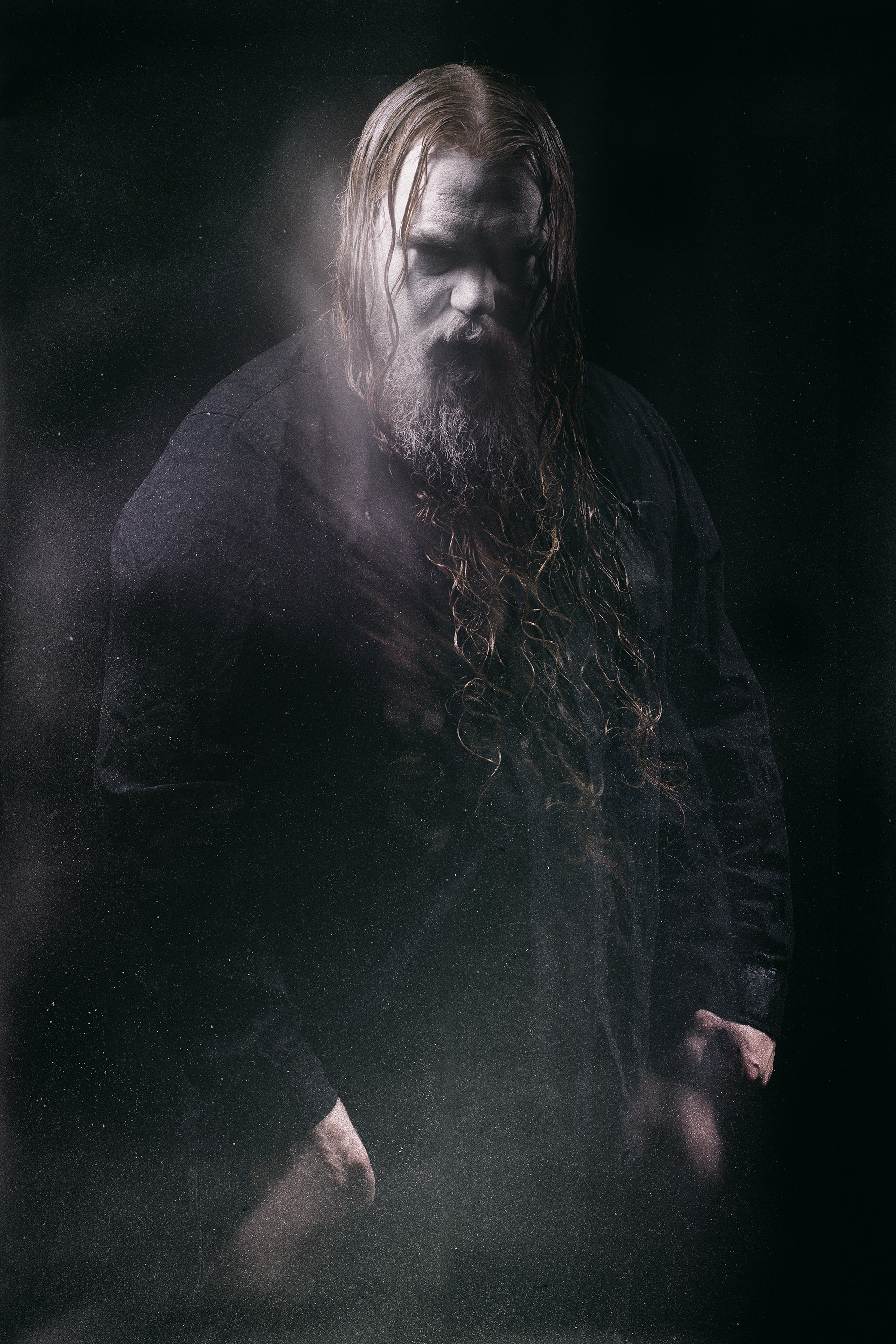 The first time I saw Dave Lombardo just pounding those drums in my younger age, I found myself obsessed to become a drummer. -94 was the year i started my first band called Cryptic Art and we succeeded in making two demos before one of my fellow band members was murdered and we went silent forever after. Since then I've been wandering in and out of different projects.
2004 I got asked to team up with Spazmosity which was the right move for me and the years past by until I met Heljarmadr and decided to join him in Cursed 13. Under the process of writing an entire album we created what today became Grá and I felt my destiny was carved in stone, going back to play without any pressure and dive in to my own darkness seemed to be the right remedy for me.
In 2017 I became good friends with Niðafjöll and was asked join him in his band Veiled from the US, and there was no doubt about that. The debut album was recorded and mixed by Heljarmadr and released shortly after our Väsen album. After ten years of consistent hard work I stand here today stronger and more hungry than ever! Also, by being endorsed by Artbeat drumsticks for the best sticks suitable for me and my way of playing, I would like to send Janos at Artbeat my regards.
Discography:
2023 | Grá | Lycaon | CD/LP
2022 | Grá | Flame of Hephaestus | 7"
2018 | Grá | Väsen | CD/LP
2018 | Veiled | Black celestial orbs | CD/LP
2017 | Grá | Ramsvarta Tankar | CDS
2016 | Cursed 13 | Into Ashes | 7"
2015 | Grá | Ending | CD/LP
2015 | Grá | Valitus Ja Kaipuu | 7" split
2014 | Grá | Where Shadows Dwell | Digital single
2013 | Cursed 13 | Triumf | CD/LP
2013 | Grá | Necrology Of The Witch | MCD
2011 | Grá | Grá | CD/LP
2010 | Grá | Helfärd | EP
2009 | Cursed 13 | Tearing The World Asunder | Split-CD
2008 | Spazmosity | Welcome death | CD
Related links:
Facebook:
https://www.facebook.com/Dimman.Drummer
Instagram:
https://www.instagram.com/dimman_official/
Contact:
Contact me though my social media channels.
Endorsement:
https://www.artbeat-stix.com/
Further reading:
"Interview with Battle Helm"