Necrology of the Witch
Unexploded Redords 2013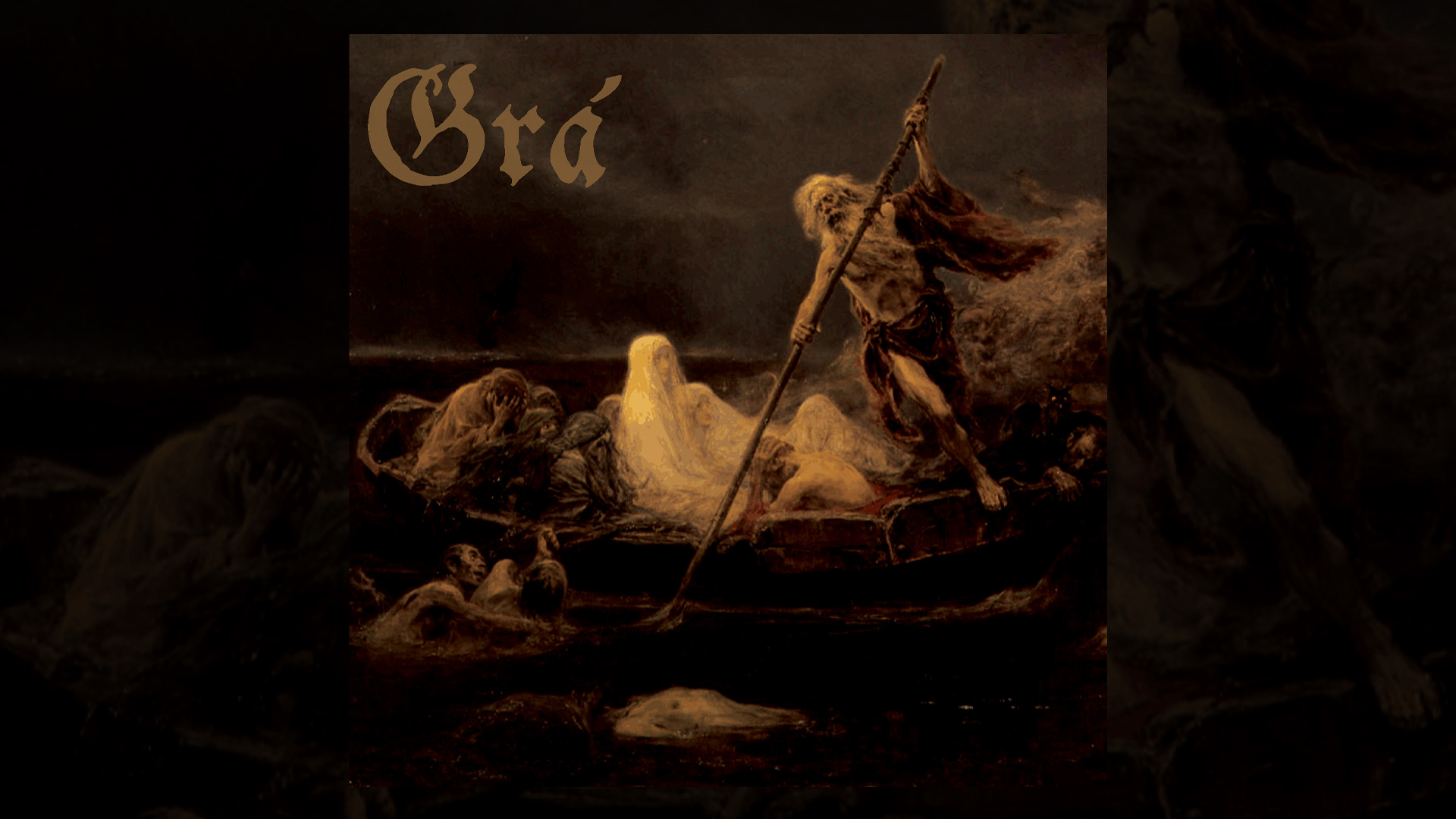 "Necrology of the Witch"
Unexploded records 2013

1. In Cordibus Vestris
2. Necrology of the Witch
3. Towards Styx
4. Worms and Crows
5. Helfärd II
6. Freezing Moon (Mayhem cover)

Visual representation:
"Helfärd pt.II official video"
"Studio clips"

This MCD was written, recorded, mixed and mastered at "The Gray Studios", Stockholm.
Produced, mixed and mastered by Grá.

Cover artwork: "La barca de caronte" by Jose Benlliure y Gil.
Layout by Grá and Olle Olsson.


Lyrics
I - In Cordibus Vestris (Intro)


II - Necrology of the Witch

I cripple you,world of scum
I left the wolf at your door,
while I poisoned your water

Infecting open wounds,
payback for old sins
Unaltered is Death
and Death alone

Runes shall again
replace your putrid scrawl
Ritual drums will echo
in eternity

Music: Heljarmaðr
Lyrics: Heljarmaðr


III - Towards Styx (Instrumental)

Music: Dimman and Heljarmaðr


IV - Worms and Crows

Wretched was living
Woeful was breathing
Vile was the (men of the) Sun,
Scorching all sanity

When the wolf (Sköll) came
with the winter(s)
Warmth was ended,
Light faded away

A grave was given
and a casket of oak
No wounds were ever healed
And the grave was left open

Worms and crows
Inherit the world
Serpents and wolves
Beheld the Dragon (Nidhögg) rise

No icons gave aid
No bible gave comfort
There was no Heaven
There was no hope

Praised be the deeds of the Devil!

Music: Heljarmaðr
Lyrics: Heljarmaðr


V - Helfärd pt.II

Över bro och genom dalar
Nedåt, nedåt!
Genom grind och över floder
Nedåt, nedåt!

Nid och dåd
svek och list

Skål för hunger
ur ruttna krus!
skål för svält
ur tomma glas!

Gå i Hel!

Music: Heljarmaðr
Lyrics: Heljarmaðr


VI - Freezing Moon (Mayhem cover)

We would like to dedicate our version of
this old classic to the eternal memory of
N. Vanha (1983-2012) who crossed the river.

Music and lyrics by The true Mayhem