Ramsvarta Tankar
Carnal Records 2017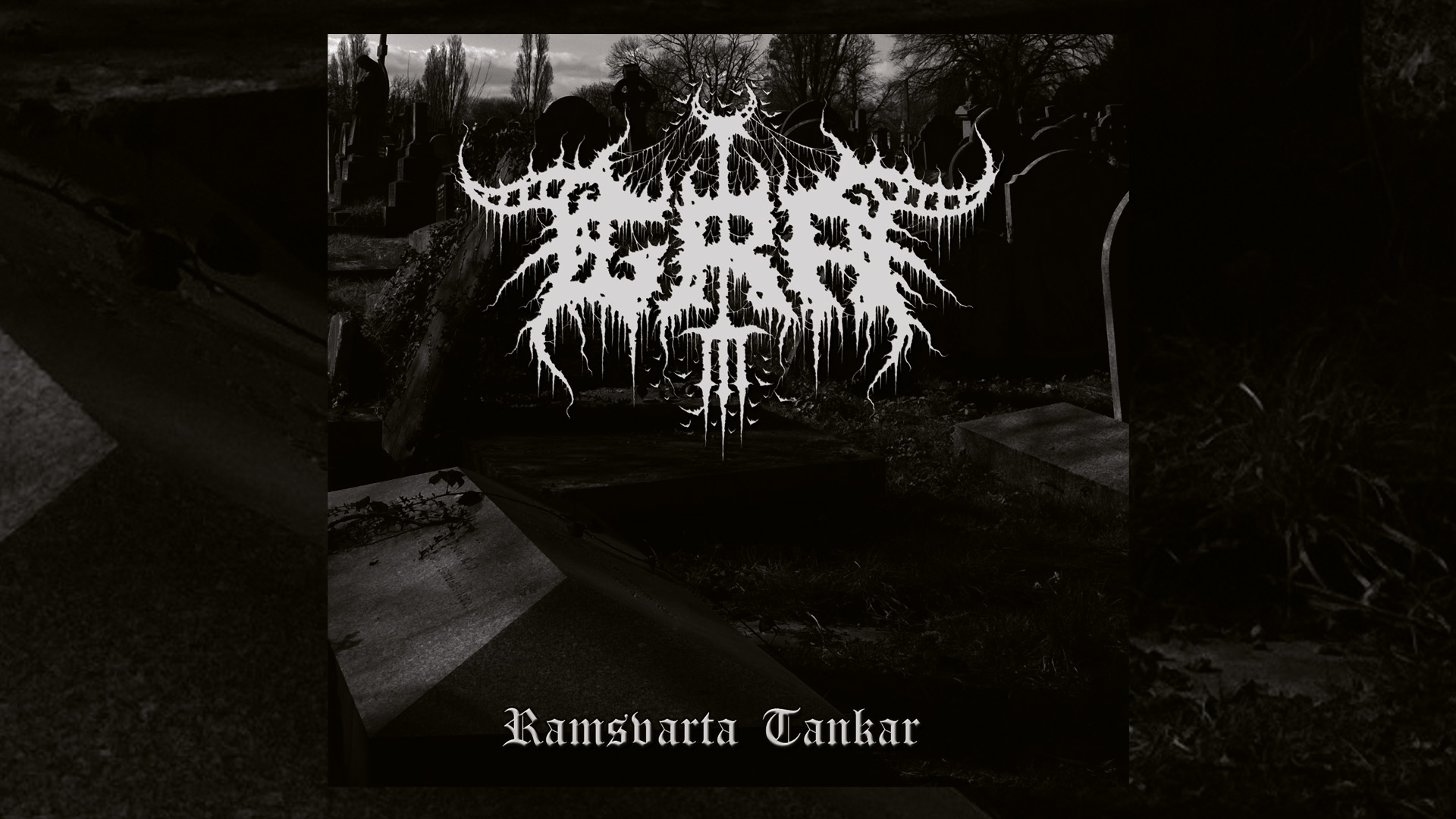 "Ramsvarta Tankar"
Released by Carnal Records, March 24, 2017.

Track list:
1. Ramsvarta Tankar
2. Osculum Obscenum (Lord Belial cover)

Released as a CD-single by Carnal Records 2017

The "Ramsvarta Tankar" single was recorded at the "Grey Studios Stockholm" by Chris Ntaskas and Heljarmadr, November 2016
Mixed and mastered by Chris Ntaskas

Music and lyrics for "Ramsvarta Tankar" written by Heljarmadr
Music and Lyrics for "Osculum Obscenum" written and originally performed by Lord Belial
Cover image by Heljarmadr, logo by Luciana Nedelea

Grá line up:
Heljarmadr: vocals
Dimman: drums
Maugrim: guitars
Natt: guitars
Vediger: bass

Visual representation:
"Ramsvarta Tankar official video"


Lyrics
I - Ramsvarta Tankar

Jag är mörkret som segrar över vett och förstånd
Jag är dunklet från avgrundens djupaste vrå
Jag är tanken som krupit under ditt bleka skinn
Jag är dåren som spottar på allt

Knivar som jagar i natten
Sprungna ur åldriga sår
Likt ett rovdjur som följer i dunklet
Har jag hemsökt dig år efter år

För jag är elden som anlagts i ditt snustorra skjul
Jag är hatet som flammar och blodet som rusar igen

Jag är din skugga
Jag ser död överallt
Jag är din önskan
Så ramsvart och kall

Likt gastar ur ett svunnet liv
Ett anrop från en annan tid

Jag bjuder grav jag bjuder död
Jag bjuder svält men inget bröd

Jag är din skugga
Jag ser död överallt
Jag är din önskan
Så ramsvart och kall

ENGLISH TRANSLATION:

I am the darkness that conquers over prudence and reason
I am the gloom from the deepest corner of the abyss
I am the thought that's been crawling under your pale skin
I am the madman who spit upon everything

Knives that hunt in the night
Born from ancient wounds
Like a beast that hunts in the gloom
I've been haunting you year after year

For I am the fire that's been set up in your bone dry shed
I am the hate that is burning and the blood that is rushing again

I am your shadow
I see Death everywhere
I am your desire
So raven black and cold

Like ghosts from a long gone life
A call from another time

I offer grave I offer death
I offer hunger but no bread

I am your shadow
I see Death everywhere
I am your desire
So raven black and cold


Music and lyrics: Heljarmadr